Comodule on Eestis rohkem tuntud Tuule ja Äikse brändide all, kuid see ei ole kõik mida teeme. Ehitasime 3 aastat tagasi Tallinna kesklinna päris enda tehase, kus toodame asjade interneti lahendusi ja Eesti oma elektrisähkut Äike. Oleme 7 aastaga kasvanud 130 töötajaga ettevõtteks, kus väärtustatakse abivalmidust ja sõbralikke kolleege. 
Kui oled täpne ja sulle meeldivad väikesed detailid, oled huvitatud elektroonika tootmisest, ning tahad olla osa uue toote loomisest ja kasvamisest, siis on see pakkumine sulle!  

Ülesanded
- Elektroonikatoodete koostamine ja jootmine
- Elektroonikatoodete testimine
- Erinevate tootmismasinate opereerimine 
- Toodete testimine 

- Toodete pakkimine
Ootused kandidaadile
- Tunned huvi tootmise/koostamise osas
- Jootmise oskus on boonus!
- Soovid saada töökogemust elektroonika tootmises
- Kiire õppimisvõime
- Täpsus, kohusetundlikus, iseseisevus
Pakume
- Nooruslikku ja hoolivat kollektiivi, kus iga arvamus loeb
- Töökohta Tallinna kesklinnas
- Töö kahes päevases vahetuses esmaspäevast reedeni
- Spordikompensatsioon ja/või tervisekindlustus sinu valikul
- Tuulega tasuta sõidud 🛴💨
- Tiimiüritused ja kingitused tähtpäevadel
- Tasuta kohv ja puuviljad
- Sinu kogemustega kasvavat palka
- Väljaõpet kohapeal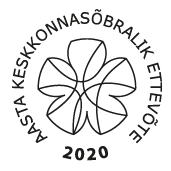 Team

Factory

Locations

Tallinn

Monthly salary

1000 - 1400 EUR

Employment type

Full-time
Nobody has done what we do before. We are distrupting an industry. We are looking for learners who want to challenge themselves and constantly evolve. We trust our people, we guide and help but never say how. One always has to find the way on its own. In COMODULE you are the star and it is up to you to make it happen.


We are all different.
We are driven by success.
We will make it happen.
Already working at Comodule?
Let's recruit together and find your next colleague.